Current Job Opportunities
Zen Tubing is Hiring for Summer!
Job Fair to be held Saturday,
April 23, 10am - 1pm at
1648 Brevard Road, Asheville, NC
ZenJobFairPost.pdf
Unable to attend the job fair?
Scan QR code for online application or email manager@zentubing.com

Positions available for both locations
tube wranglers

van drivers

bus drivers

office staff

parking attendants
Zen Tubing offers
Competitive Pay

Unique & Fun Environment

Staff Incentives

Free Tubing for Team Members

Merchandise Discounts
Zen Tubing is open to the public May 21 - September 11, 2022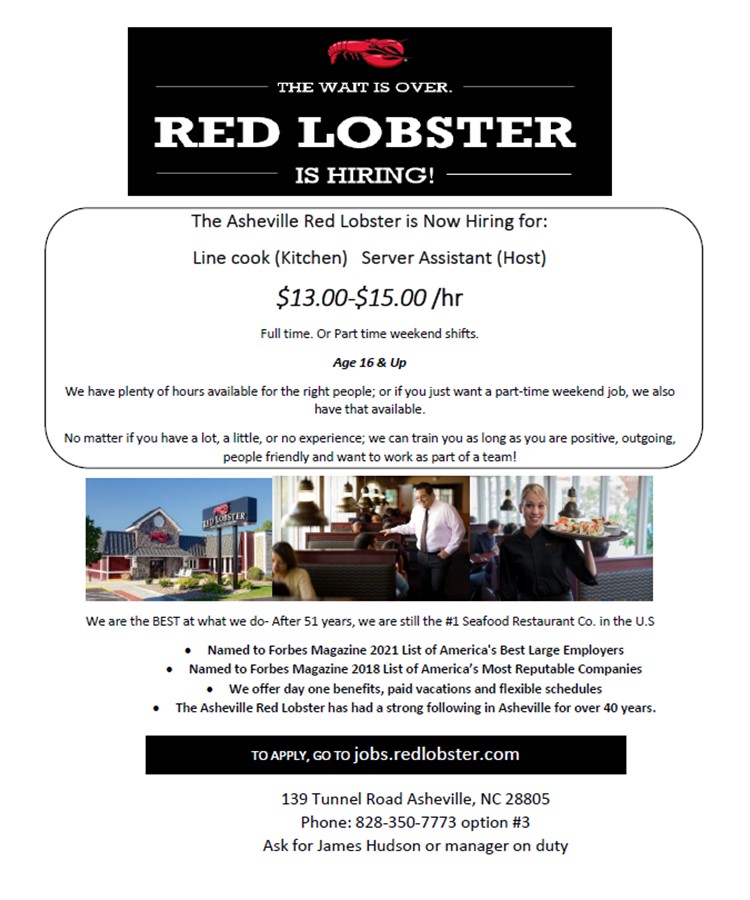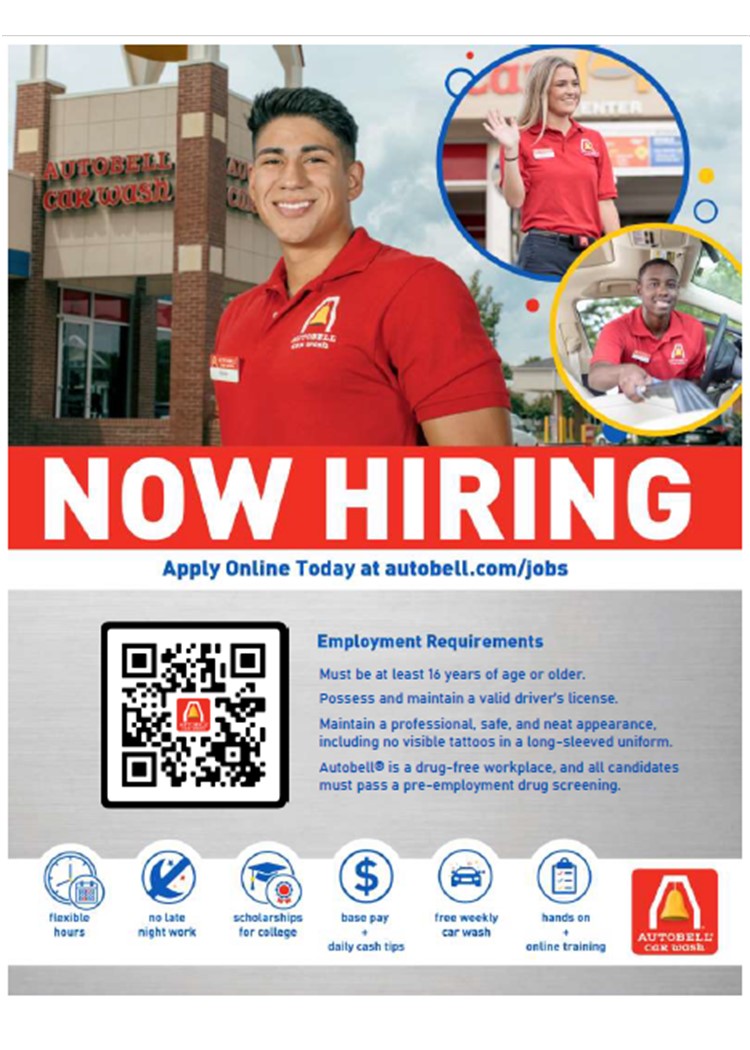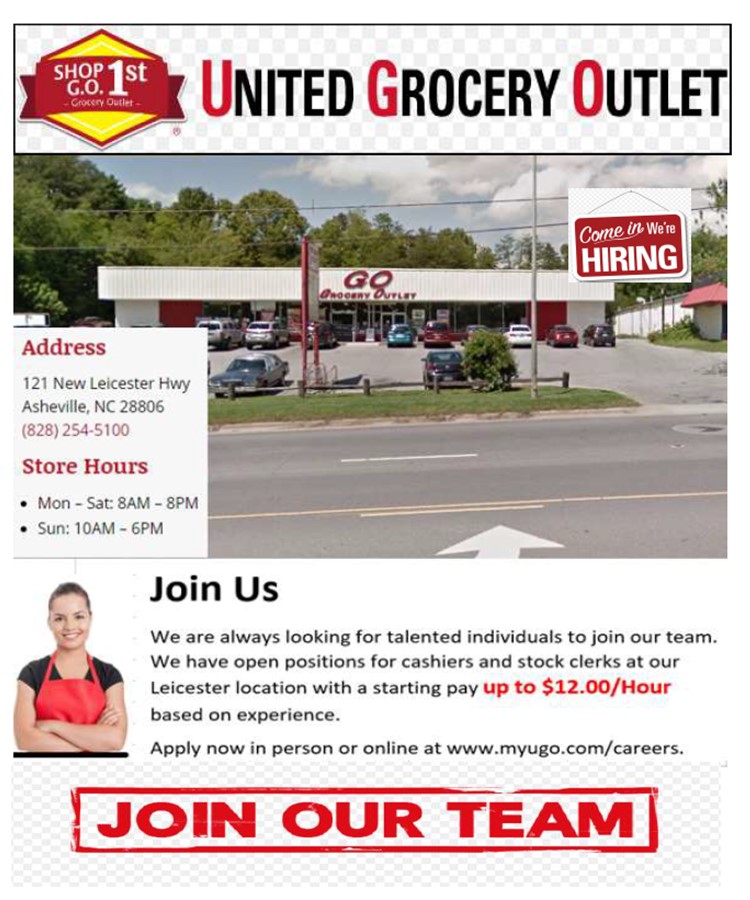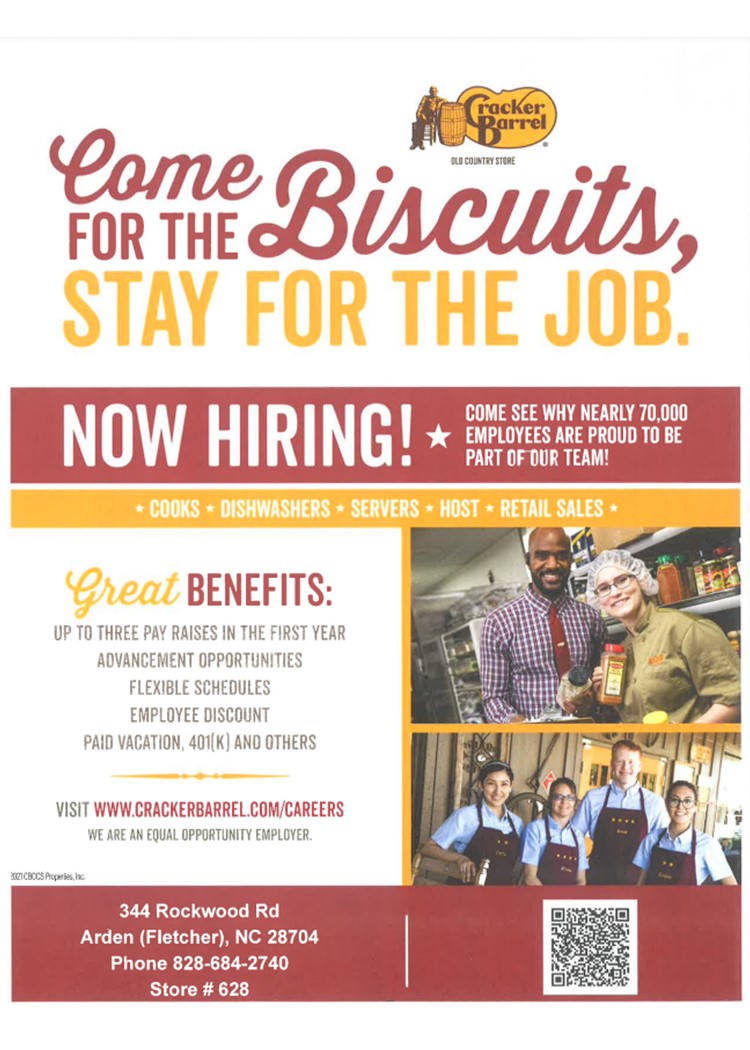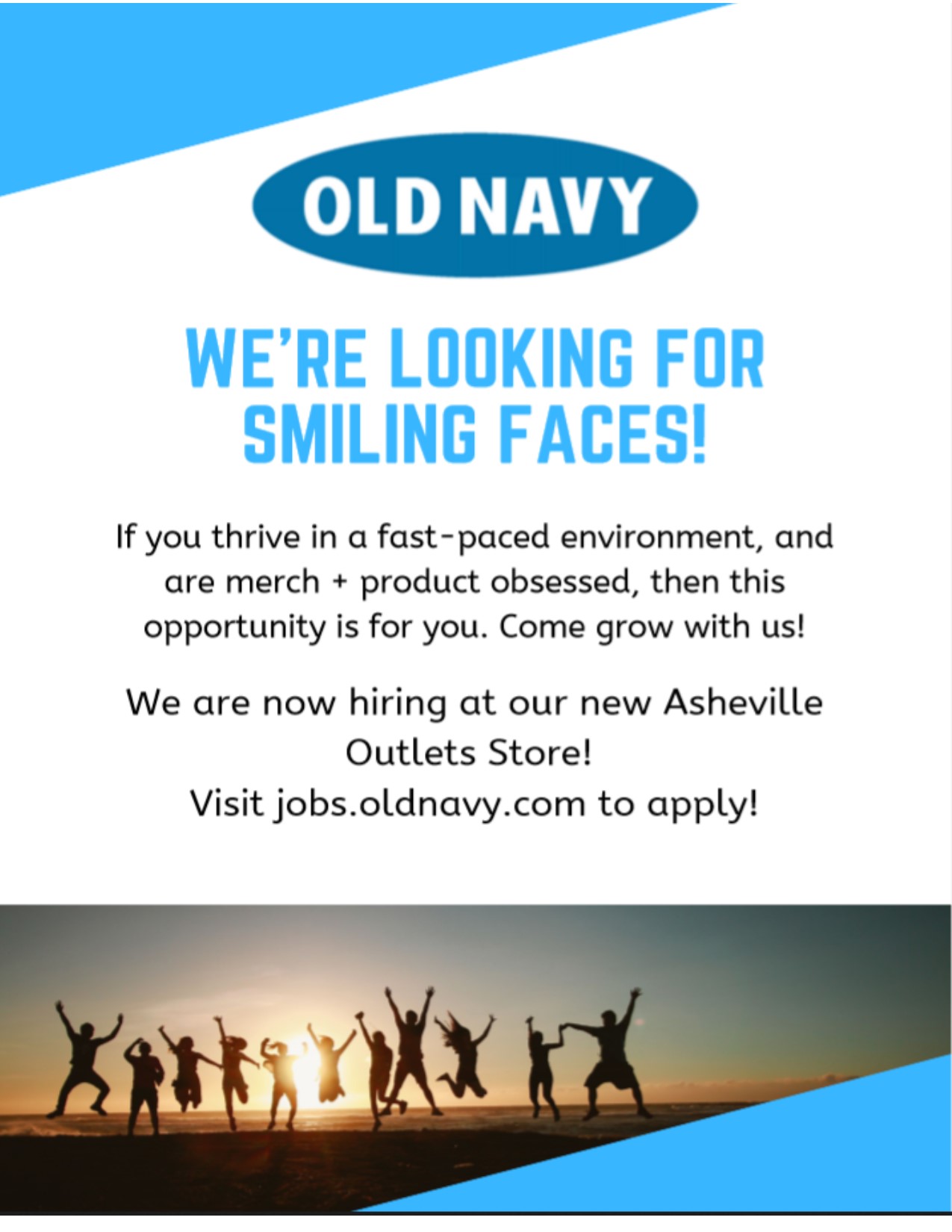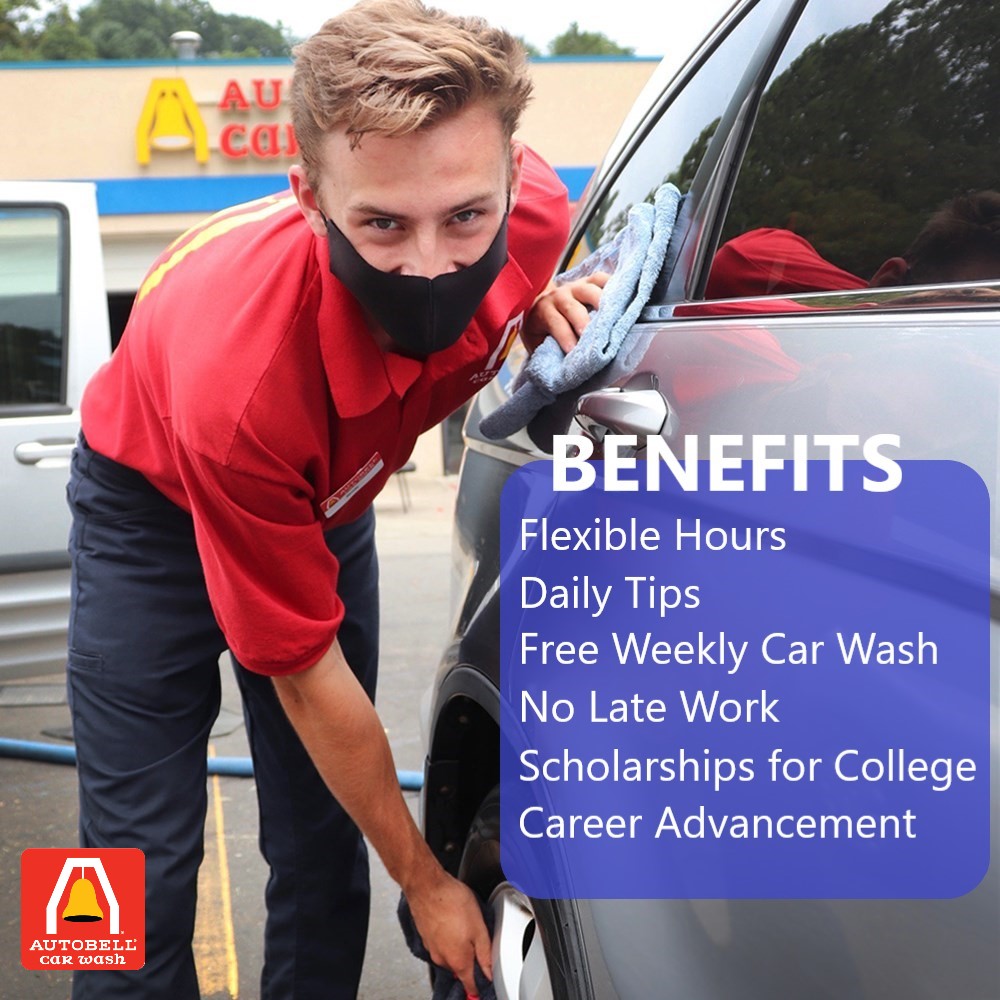 Sweet Southern Funk Food Truck
They are looking to hire mainly for Friday, Saturday & Sunday
Reliable individuals with clean driving records and dependable transportation.
Duties to include:
- morning opening task list

- taking orders in POS system

- running orders

- assisting in other areas when needed

- closing task list
Must be polite and have good communication skills and quick on feet for a fast paced environment
Email Resumes to sweetsouthernfunk@gmail.com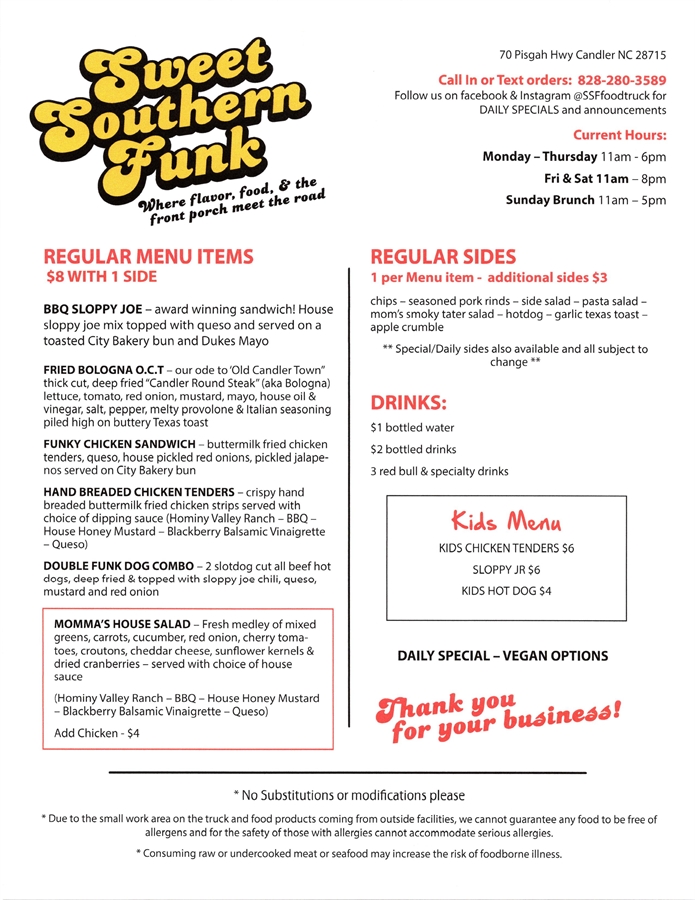 Juniors and Seniors!
Summer Employment
Opportunities for H.U.N.K.S. (Honest, Uniformed, Nice, Knowledgeable, Service) include:
a flexible part-time or full-time summer or year-round schedule

get paid to work out!

earn $15-21 per hour

being a part of a team of leaders that have FUN, as our core values include "building leaders" and "having a fun, enthusiastic team environment"

exposure to logistics, marketing, customer service, and sales while on the job
Recruitment Flyer for H.U.N.K.S.
Lowe's Track to the Trades
INVESTING IN YOUR FUTURE
Lowe's is investing in your career, short-term and long-term. They offer a first-of-its-kind national skilled trades program. Track to the Trades, that provides thousands of Lowe's associates the opportunity to launch a career in the trades. They have tracks for five key skilled trades: plumbing, appliance repair, carpentry, electrical & HVAC.
Please click on this link for more information about Track to the Trades
AMERICAN RED CROSS
VOLUNTEER OPPORTUNITIES!
American Red Cross has youth programs, youth volunteer opportunities, volunteers needed to support their local blood drives starting at age 16, and positions for staff members who are over the age of 18. American Red Cross Club provides you and your peers with opportunities to make a difference by addressing your community's greatest needs and developing leadership skills. Youth volunteers hold leadership positions, donate blood and recruit other blood donors/volunteers, and support international initiatives.
Volunteers make up 90% of their workforce and they would not be able to fulfill their mission without them.
Interested in volunteering?
Blood Donor Ambassador Volunteers Description
*If you are age 18+, please apply by visiting:
18+ Information
*If you are age 16-17, please apply by visiting:
16-17 Information
Volunteer Opportunities Flyer
For more information contact:
Adrian Mines/Recruitment Specialist
adrian.mines@redcross.org or 828-450-4087