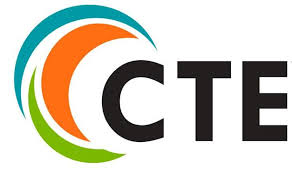 The mission of Career and Technical Education (CTE) is to empower students to be successful citizens, workers, and leaders in a global economy. CTE programs are designed to contribute to the broad educational achievement of students, including basic skills, as well as their ability to work independently and as part of a team, think creatively and solve problems, and utilize technology in the thinking and problem-solving process.
Career and Technical Education fulfills an increasingly significant role in school reform efforts. Students who concentrate in a CTE area, earning at least four related technical credits and meeting other criteria, are better prepared for the further education and advanced training required to be successful in 21st century careers. Career and Technical Educators at the state and local levels partner with business and industry and with community colleges and other postsecondary institutions to ensure Career and Technical Education serves the needs of individual students and of the state.
For more information about Career and Technical Education from the Department of Public Instruction please follow the link.