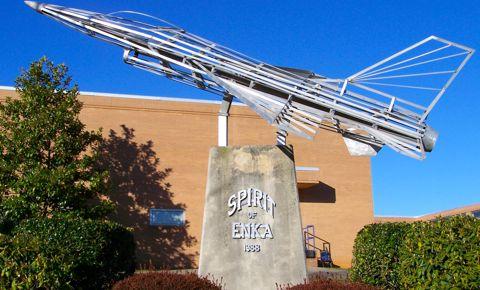 Welcome to Enka High School!
Enka is a public high school nestled in the beautiful Blue Ridge Mountains, located just outside of Asheville, North Carolina. We are extremely proud to be the home of over 1,100 students in 9th - 12th grades.
We are accredited by the Southern Association of Colleges and Schools and the North Carolina Department of Public Instruction, as well as a member of the Buncombe County School system. The Buncombe County School system is comprised of six comprehensive high schools, seven middle schools, twenty elementary schools and three special needs schools.
The Buncombe County School system has been voted as one of the top 25 places to go to school in the nation!