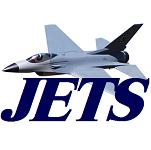 Students at Enka High School are encouraged to be "Proud to be a Jet" by participating in a wide variety of academics, arts, clubs and athletics available on the EHS campus. Our students are the backbone of our campus, and we strive to help them succeed in everything they do.
To make that happen, we have over 80 teachers who are highly qualified to teach their subject areas. 14 of those teachers are Nationally Board Certified, which means they have completed a rigorous program to become an accomplished teacher.
National Board Certification is the most respected professional certification available in education and provides numerous benefits to teachers, students and schools.