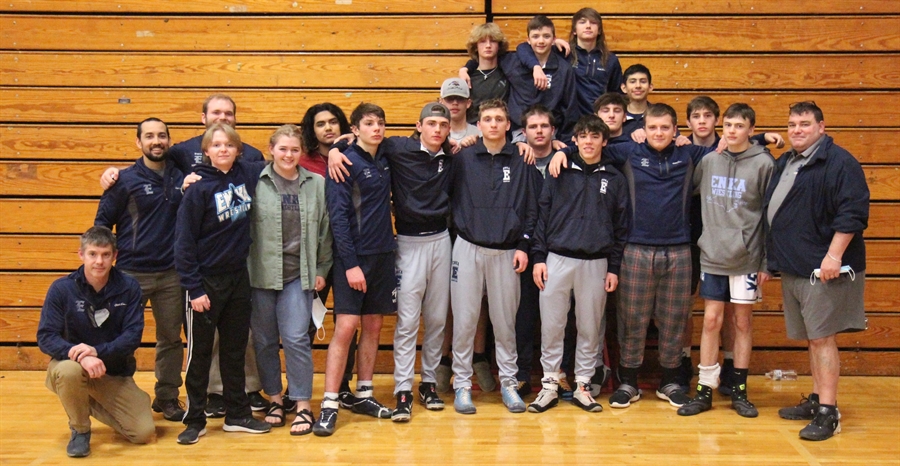 The 2022 Enka wrestlers won the Mountain Athletic 3A Conference, advanced to the 2nd round of the state playoffs, finished 3rd in the Western Regional, and 7th at the State Tournament.
Mark Harris, Head Coach: 2002 - present

Wrestling Staff: Rich Caisse, Neal Martin, Rich Apolinar, Chris Gant, Josh Sims
The mission of the Enka High School wrestling team is to enrich the overall high school experience of our athletes and to help prepare them for their future. We strive to complement our school's academic program, to model and promote good sportsmanship, inspire a healthy lifestyle, and to nurture a winning effort and positive attitude in all endeavors.
During the wrestling season, this site will keep you informed about practices, matches, tournaments, and individual results.
Please visit and like the Enka Wrestling Facebook page.
Follow @EnkaWrestling on Twitter.
Contact information: mark.harris@bcsemail.org